At work we recently welcomed a new member in our team, a tall not very talkative young guy. Although we sit in the same office with 6 other people, I did not have the chance to speak to him in the short time he has been among us, mostly because I did not make the effort this week.
Then, last Friday, during a fire drill, our team ended up gathering at the bar near the office to have some coffee while waiting for the drill to end. While our manager proposed to offer coffee to all of us, I politely declined as, being informed in advance by a snitch, I brought along  my thermos of Bullet Proof Coffee. In fact I have been drinking it for the past two months, in fact since I read about intermittent fasting and its application on the Bulletproof Diet by Dave Asprey.
What is Bulletproof Coffee? 
It all starts with the beans. Brew 1 cup (8-12 ounces) of coffee using filtered water with 2 ½ heaping tablespoons of freshly ground Bulletproof Coffee Beans. Use a French Press for ease of use and to preserve beneficial coffee oils that paper filters keep out.
Add 1 teaspoon to 2 tablespoons of Brain Octane Oil. You'll learn much more about Brain Octane Oil below, but keep in mind that this stuff is powerful. Start with 1 teaspoon per cup and work your way up to 1-2 tablespoons over several days.
Add 1-2 tablespoons of grass-fed, unsalted butter or grass-fed ghee. You read that right. It says butter. Don't worry. This mixture also makes the creamiest, most delicious cup of coffee you've ever had. Oh, and make sure your butter is unsalted. Salty coffee is gross.
Mix it all in a blender for 20-30 seconds until it looks like a foamy latte.

Read more at: https: //blog.bulletproof.com/how-to-make-your-coffee-bulletproof-and-your-morning-too/ 
Although nutrition is a very complicated and a controversial subject where everybody advises a different diet, today many highlight the critical need for GOOD FATS. Good fats like grass-fed butter, ghee, and coconut oil (as well as avocado) are absolutely necessary to good health of the mind and body.
Although I do not agree with all of Asprey's diet, I tried a version of the Bulletproof coffee, regular coffee with a spoon of coconut oil every Morning. In fact, many of the same benefits apply to drinking coffee with coconut oil as it has a similar composition to "Brain Octane". It's a cheaper and more easily accessible option if you want to prepare it easily at home. There's a lot of scientific evidence supporting the positive health effects of coconut oil too. Not only do I love the taste, it has worked for me for the past 2 months: I am more concentrated, I am not hungry from Morning to 1pm although I do not have any breakfast (I do intermittent fasting from 9pm to 1pm the next day) and I feel more energetic and sharp than ever.
"Caffeine actually has many health benefits: it blocks inflammation to the brain and regulates your insulin sensitivity, which helps in weight loss. What's more, you can intensify these benefits when you drink your morning cup of coffee by adding in some unsalted butter from grass-fed cows. You get 3.4 times more antioxidants out of your coffee when you switch out your milk for butter. This is because milk has a negative effect on polyphenols, the good antioxidant found in coffee – it makes them less likely to be absorbed. Butter also contains butyric acid, which lowers inflammation and heals your gut. […] Another reason to add fat to your coffee is that it helps you reach ketosis, a metabolic state where the body burns fat for energy instead of sugar. […] Adding butter or MCT oil or even both to your coffee will help your body burn more fat as an energy source." – read full Summary on Blinkist article Drink your coffee with a bit of butter.
Ketosis happens when your body doesn't have enough energy from glucose (carbohydrates), so it adapts by using stored fat for energy. The result? Weight loss.
But when eaten properly, fats can actually be extremely beneficial to the body and promote metabolism and fat-burning, hormone production, and weight loss. It also prevents you from snacking between meals because high-fat meals make you full and satisfied. Bulletproof coffee has in fact become a popular choice for sportspeople and Silicon Valley entrepreneurs.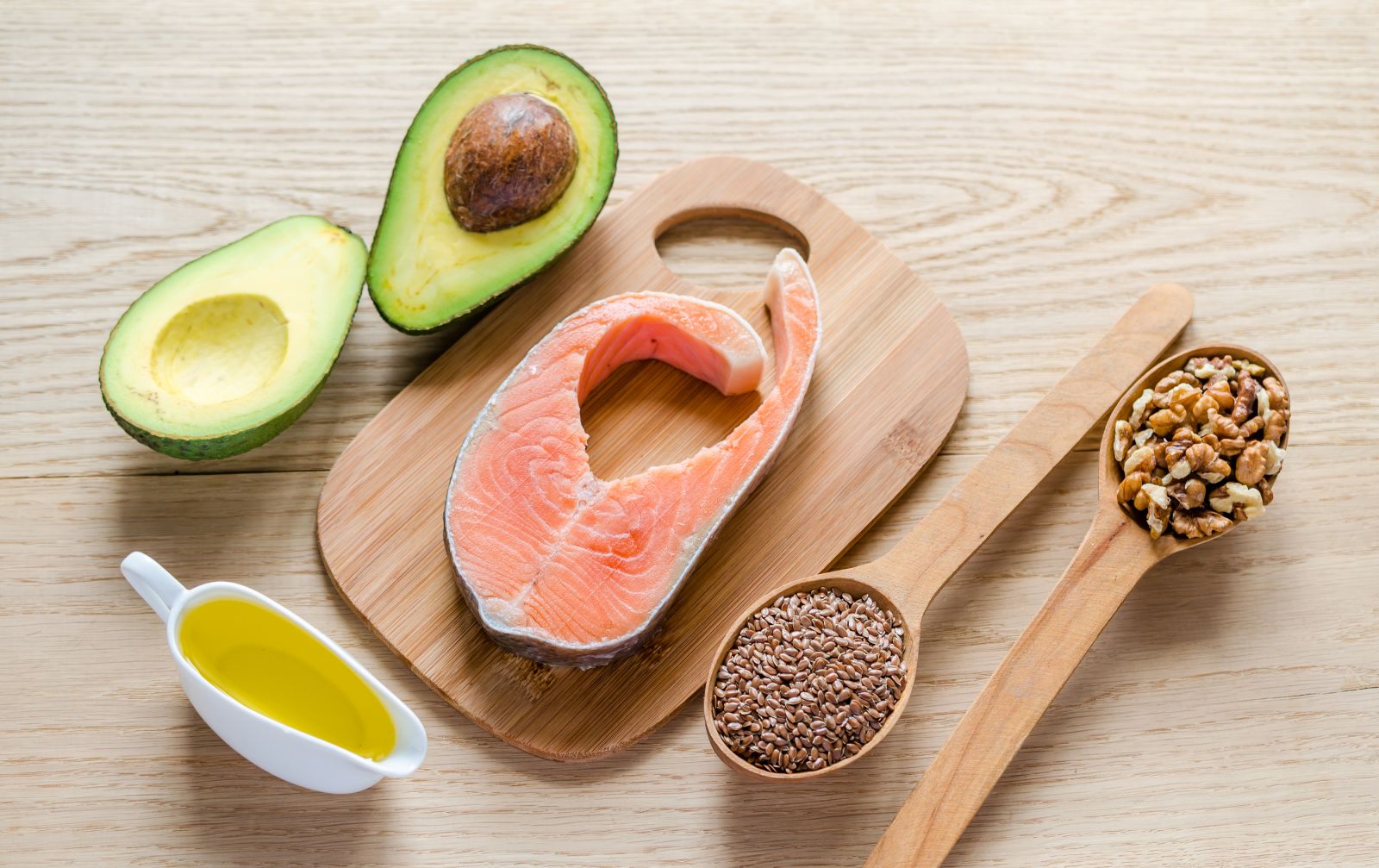 Good fats come mainly from vegetables, nuts, seeds, and fish. They differ from saturated fats by having fewer hydrogen atoms bonded to their carbon chains. Healthy fats are liquid at room temperature, not solid. There are two broad categories of beneficial fats: monounsaturated and polyunsaturated fats.
Read more: http://www.dailymail.co.uk/health/article-3495756/Eat-FAT-lose-weight-avocado-coconut-oil-egg-yolk-expert-reveals-10-fats-add-diet-NOW.html#ixzz4fxqEQBAA
"There are a few ways to fast effectively. Intermittent fasting traditionally meant eating all your food in a shorter period of the day, usually within six to eight hours. In recent years it's become quite popular, and for good reason: it helps fat loss, prevents cancer and builds your muscles. The downside of alternate-day fasting is that it requires you to skip breakfast and refrain from eating until after 2:00 p.m., which is difficult when you have to work. The author wanted to find an alternative to alternate-day fasting, which is how he developed the Bulletproof Intermittent Fasting – you start the day with a coffee and don't need anything more till the afternoon. "  –  read full Summary on Blinkist article Intermittent fasting boosts your metabolism and sharpens your focus.
While explaining this to my new colleague (we are back to the story) he became surprisingly interested and told me about the diet he had been following for the past year and wich I looked up immediately: "La Mathode Guillain".
---
The "Guillain's method"
The 4 pillars of the Method are:
To eat Miam-Ô-Fruit and Miam-Ô-5 every day. Thanks to their anti-oxidant properties they help the body produce brown fats.

Brown fats? what's that?

 In 2009, studies from Harvard Medical School and elsewhere discovered that humans have not only white fat cells but also brown fat cells (see source). While white fat stores excess calories until they're needed by the body, brown adipocytes actually burn fat by turning it into heat.
"Brown fat cells don't store fat: they burn fat. If your goal is to lose weight, you want to increase the number of your brown fat cells and to decrease your white fat cells," says Dr. Komaroff.
Miam-Ô-Fruit:

once a day, for the meal of your choosing (generally breakfast or lunch or dinner if you go to sleep more than 2 hours later). Chew slowly, take at least 30 to 40 minutes to eat your meal: mash slowly with a fork half a banana (you can even mash it the day before and keep it in a vacuum container over night to oxydize it more. Then add 2 spoons of colza oil, 2 spoons of crushed sesame seeds and linseeds, and a spoon of a mix of 3 other seeds of your choosing. Seeds can be crushed in advance to save time, but must be stored in a vacuum container and for not more than a week. Add the fresh juice of half a lemon and decorate it with as many different fresh and organic fruits as you can. The major point is that these elements need to be eaten together because of the interaction they have with each other.

Miam-Ô-5:

 the other meals should always be made from the following 5 elements:

A portion of cereals or a tuber or root vegetable
Vegetables (as many as you want)
No more than a spoon of legumes (lentils, chickpeas, beans, etc.)
A portion of animal proteins
Raw oil

To control your inflammatory system through Yokool or D-Coolinway: basically lower your body temperature with ice bags or cold baths of your lower body. The positive effects are numerous: a regulation of the weight as well as a progressive remodeling of the silhouette and repigmentation of the hair which could recover partially or totally their original color. Overall, the derivative baths participate in vitality, thermal regulation and immunity while promoting the resorption of various overloads, including skin growths and lipomas.
To expose yourself to mild sun as much qs possible: in the morning or evening during the Summer at midday sun during the Winter. Do not use sun screen. vitamin D is essential especially for young kids which should wear shorts all the time as it was the case until a century ago. Their bones and immune system get strong.
Use illite green clay to purify, repair, regenerate the skin and the body on the outside and the inside. The clay is a very interesting complement to the diet, it works all the better as the body contains enough brown fats.
I looked into the method right away and I am excited to try it. Because summer is almost here, it will be pleasant to have a meal based on fruits and nuts. The hard part, I wont lie, is the part about cooling the body with ice bags (this I am still working on but it seems to have amazing effects). Because I am leaving in 3 days for Brazil I will prepare everything I need to start it when I come back in 2 weeks! Pictures and more insights to come!